Why use URIports for your DMARC monitoring?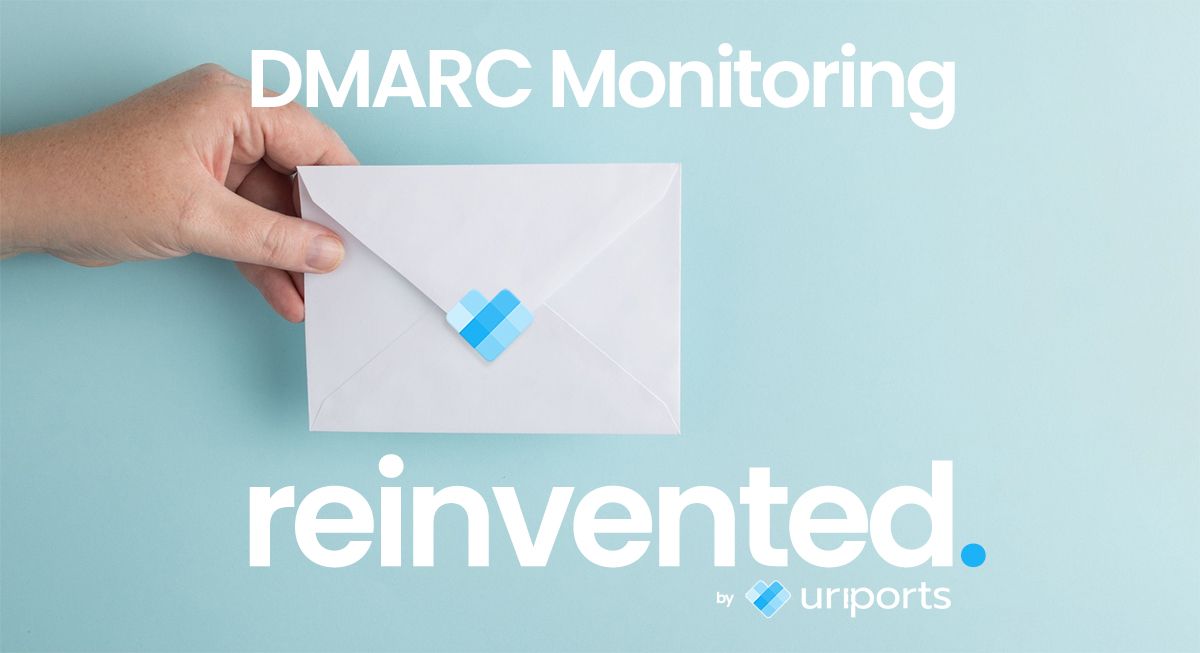 DMARC, SPF, and DKIM have been around for more than eight years now. Every day, more domains adopt this mechanism to increase email deliverability and protect against email spoofing and phishing attacks.
The "R" in DMARC stands for Reporting, and it is one of the great features of DMARC. Email servers that processed emails from your domain will send aggregated reports to the email address specified in the DMARC policy.
These reports are not intended for human processing as they contain a vast amount of data in XML format, but they do contain a lot of valuable information. Thus arose the need for a DMARC report processing and monitoring service, and today there are many services to choose from.
A question we regularly get is what sets URIports apart from its competitors. And that's why we would like to highlight some of our significant innovations in our DMARC report processing and monitoring solution.
Fresh
URIports is the new kid on the block, and where competitors looked to each other for inspiration, we have reinvented DMARC monitoring and developed our service from the ground up with one single goal in mind; creating the best and easiest DMARC monitoring solution out there to help you with securing your email channels.
Notifications
We understand that system administrators do not like to regularly check a DMARC monitoring service to get updates on how the email is functioning. That's why we created intelligent notifications. By using advanced algorithms, we can detect problems and irregularities and send you (push) notifications via email and Telegram. Read more: https://www.uriports.com/blog/notifications/
Competitive Pricing
Because we've developed an advanced system to store and deduplicate data efficiently, we can offer twice as many reports for half the price of most competitors. URIports subscriptions start at just $12 a year! Read more: https://www.uriports.com/pricing
Personalized views
Competitors like to think they know how you want your data to be presented, and while they're usually right, it's nice to be able to dig deep through all the reports and create the perfect representation. We provide comprehensive functions to search, group, and filter the reports and save your display settings for future use.
DNS monitoring
In addition to collecting DMARC reports, we also monitor your domain's SPF, DMARC, and DKIM DNS records and validate their syntax, look for configuration issues and make regular suggestions for improvement based on the report data received. Read more: https://www.uriports.com/#dns-monitor
Clean and easy to use interface
While world maps, animated gauges, and "top lists" may seem nice to the average user, it doesn't add anything useful. DMARC reporting is all about ensuring that all legitimate email has a valid DKIM signature and that the source IPs are allowlisted correctly in the domain's SPF policy. Messages where both fail are considered fraudulent and should be blocked or rejected.
URIports aims to show you which legitimate servers are not (entirely) DMARC compliant and which are sending fraudulent emails on behalf of your domain so you can report the abuse. By eliminating useless gadgets, we provide you with a clean layout that won't distract you from the valuable data to manage and monitor your email channels easily.
Privacy by design
We do not use third-party services, track or store personal data and host everything on our dedicated servers in the Netherlands (GDPR compliant). Read more: https://www.uriports.com/privacy
More than just DMARC
URIports offers much more monitoring for both website and email services. Once you are familiar with the URIports system, you can monitor any report type in the same way. Use it to diagnose connection issues and outdated code, find broken URLs, monitor Content Security Policy violations, detect issues with TLS certificates, and more! Read more: https://www.uriports.com/#monitor-your-website-and-email
Convinced?
Give URIports a try; we offer you a 30 day free trial with no obligation. We have also written many blogs where we go deeper into the features of URIports. You can find our blogs here.