DMARC Monitoring

Reinvented.
Preventing email abuse attacks protects your brand and increases your email deliverability.
Get detailed insight into your email channel with our URIports DMARC Analyzer.
What is DMARC?
DMARC is an email validation system that was jointly created by PayPal, Google, Microsoft, and Yahoo. DMARC gives organizations insight into and control over their email channel. It protects brands from being used in phishing and other email spoofing attacks.
Before DMARC arrived, it was hard to tell whether an email was genuine or not. Individuals and organizations did their best to filter out spam, malware, and phishing, but when filters couldn't distinguish between real and fake, end-users had to figure it out for themselves.
That's why email is involved in more than 90% of all network attacks through scams such as spear phishing.
DMARC is the only solution that enables internet-scale email protection and prevents fraudulent use of legitimate brands for email cyberattacks.
---
Set up in 3 Steps
and start monitoring your email.
Sign up for DMARC monitoring and update your domain DNS to enable DMARC (no worries, it's easy)
We collect, filter, group, sort, and enrich DMARC reports for easy, prioritized analysis and notify you when we detect issues.
Use our platform to help deploy or adjust email policies and keep track of email scams and abuse.
---
Why use DMARC to protect your email?
Stop spammers and improve deliverability!
Companies that use DMARC get a clearer picture of the legitimate and fraudulent use of their email domains. This enhanced visibility enables them to protect their customers, employees, and brands from email-based cybercrime. Organizations adopt DMARC to preserve brand equity, eliminate the cost of email fraud-related customer support, and improve email engagement rates.
You're in good company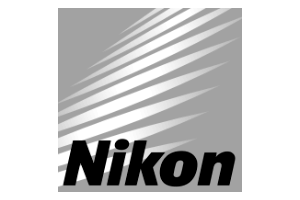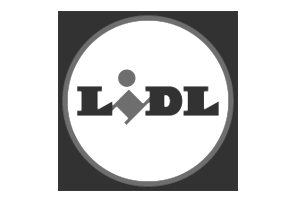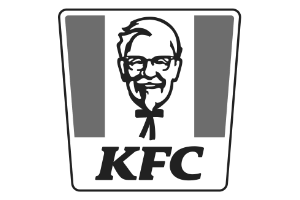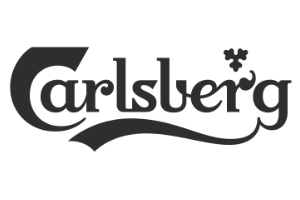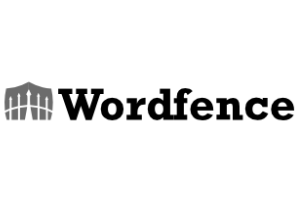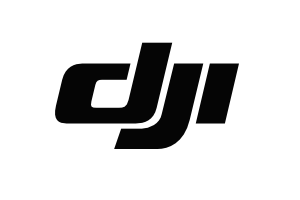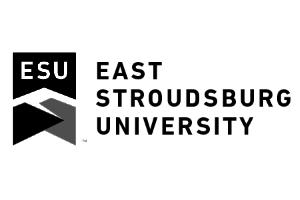 URIports DMARC Monitoring.
Protect your brand and email.
Once DMARC is set up on your domain, you can start analyzing DMARC with our easy-to-use analyzing software and move towards a reject policy as fast as possible to prevent misuse of your domain name in emails. Use our tool to analyze and inspect the performance of your email across your domains and quickly find issues. As soon as we discover anything, like a spam-run misusing your domain name, we notify you via email or Telegram messaging.
How URIports helps with your DMARC analysis
Provide visibility into your email channel to determine the legitimate and fraudulent use of your domains.
Ensure legitimate email is getting delivered and fraudulent email is not.
Receive alerts when attention is needed
Identify sources and forms of threat so that you are equipped to proactively prevent attacks.
---
Systematic monitoring
With our advanced easy-to-use app.
Quickly find issues or misuse with our easy-to-use DMARC monitoring tool. We collect, filter, group, sort, and enrich the reports for easy, prioritized analysis and notify you when we detect issues. You can inspect the issue and take action to resolve it.
You can search, group, and deep-dive through the data to find what you need to take action.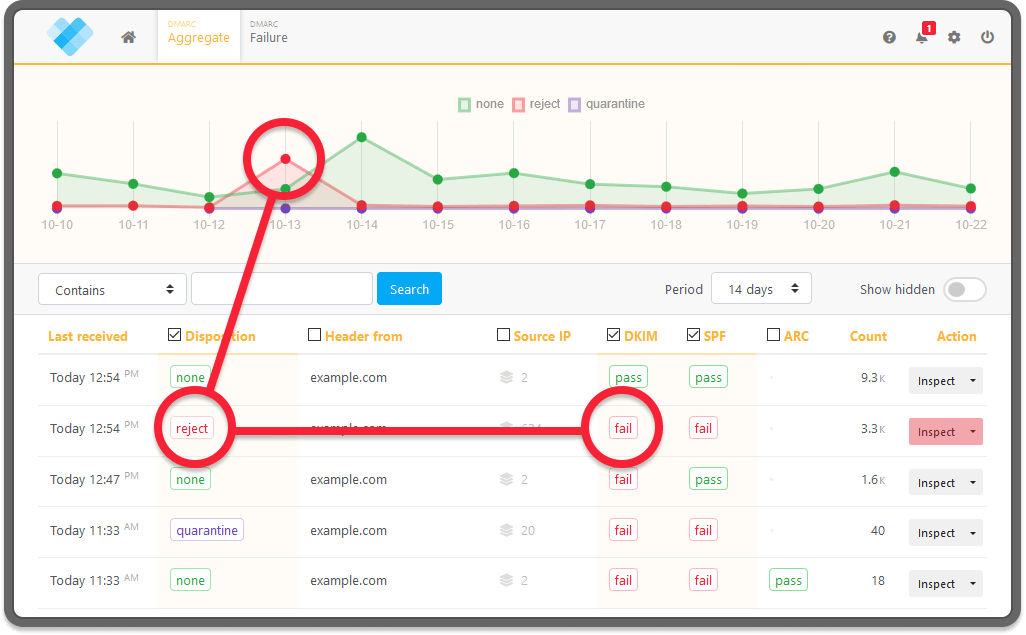 ---
Read the fraudulent emails sent on your behalf
With DMARC Failure reports.
While DMARC Aggregate reports are great for spotting misuse and abuse, DMARC Failure reports (often inaccurately referred to as Forensic reports) contain more detailed information. Whether the issue is due to an infrastructure problem or the message is inauthentic, these reports provide more information about the failed message, such as the original message headers and even the message body.
Because of the sensitivity of these reports, we OpenPGP encrypt them so that they can only be decrypted by you.
---
Why use URIports for your DMARC monitoring?
The eight key highlights what sets URIports apart from the competitors.
A question we regularly get is what sets URIports apart from its competitors. That's why we would like to highlight some of our significant innovations in our DMARC report processing and monitoring solution.
Fresh
---
URIports is the new kid on the block, and where competitors looked to each other for inspiration, we have reinvented DMARC monitoring and developed our service from the ground up with one single goal in mind; creating the best and easiest DMARC monitoring solution out there to help you with securing your email channels.
Notifications
---
We understand that system administrators do not like to regularly check a DMARC monitoring service to get updates on how the email is functioning. That's why we created intelligent notifications. By using advanced algorithms, we can detect problems and irregularities and send you (push) notifications via email and Telegram.
Competitive pricing
---
Because we've developed an advanced system to store and deduplicate data efficiently, we can offer twice as many reports for half the price of most competitors. URIports subscriptions start at just USD 12 a year!
DNS monitoring
---
In addition to collecting DMARC reports, we also monitor your domain's SPF, DMARC, and DKIM DNS records and validate their syntax, look for configuration issues and make regular suggestions for improvement based on the report data received.
Personalized views
---
Dig deep through all the reports and create perfect representation. We provide comprehensive functions to search, group, and filter the reports and save your display settings for future use.
UX is key
---
URIports aims to show you which legitimate servers are not (entirely) DMARC compliant and which are sending fraudulent emails on behalf of your domain so you can report the abuse. By eliminating useless gadgets, we provide you with a clean layout that won't distract you from the valuable data to manage and monitor your email channels easily.
Privacy by design
---
We do not use third-party services, track or store personal data and host everything on our dedicated servers in the Netherlands (GDPR compliant).
More than just DMARC
---
URIports offers much more monitoring for both website and email services. Once you are familiar with the URIports system, you can monitor any report type in the same way. Use it to diagnose connection issues and outdated code, find broken URLs, monitor Content Security Policy violations, detect issues with TLS certificates, and more!
---
Email and push notifications
Know exactly what happens when it happens.
We understand that you don't have time to log in to your URIports account every day to review the reports. That's why we have an advanced reporting system that detects significant events and keeps you informed by email or Telegram. You can easily configure which notifications you want to receive and how often.
---
Privacy by Design
We believe that data privacy is a fundamental principle that everybody should cherish.
Your report data remains your data. We do not sell, share or use it for anything other than providing you with our service.
In compliance with the GDPR and EU Law, reports are stripped of any information that might contain personal data.
---
URIports DNS Monitor
Keeping an eye on your DNS records.
Your DNS records contain important data and policies that power your email infrastructure (SPF, DKIM, DMARC, MTA-STS, DANE, and TLS-RPT) to increase deliverability and prevent email abuse.
It's important that these records don't get changed without your knowledge or consent and that they're free of any syntax errors.
The URIports DNS monitor notifies you if it detects any changes or errors in your DNS records and even suggests ways to improve and correct them.
---
Get your team on board
Share the analyzed data with your co-workers.
Get your team members involved by giving them access to your data in URIports. Use your favorite Enterprise SSO for easy user management and define exactly which domains they have access to and whether or not you want them to manage your filtering rules.
Set up Enterprise SSO for your users
Enterprise Single Sign-On allows you to manage access using OpenID Connect with your favorite Identity Providers like Azure AD, OneLogin, and more.
---
Ready to start DMARC and email monitoring?